1. Ordinary
The most basic form of electric iron. The structure is simple, mainly composed of a bottom plate, an electric heating element, a pressure plate, a cover, a handle and other parts. Due to the inability to adjust the temperature, it has been gradually eliminated. Ordinary electric iron
2. Temperature regulating type
The temperature control device is added to the ordinary electric iron. The temperature control element adopts bimetal, and the initial distance and pressure between the static and movable contacts on the bimetal can be changed by using the temperature adjusting knob to obtain the desired ironing temperature. The temperature adjustment range is generally 60-250°C.
3. Steam type
It is made by adding a steam generator and a steam controller on the basis of a temperature-regulating electric iron. It has the dual functions of temperature regulation and steam injection, without manual water spraying.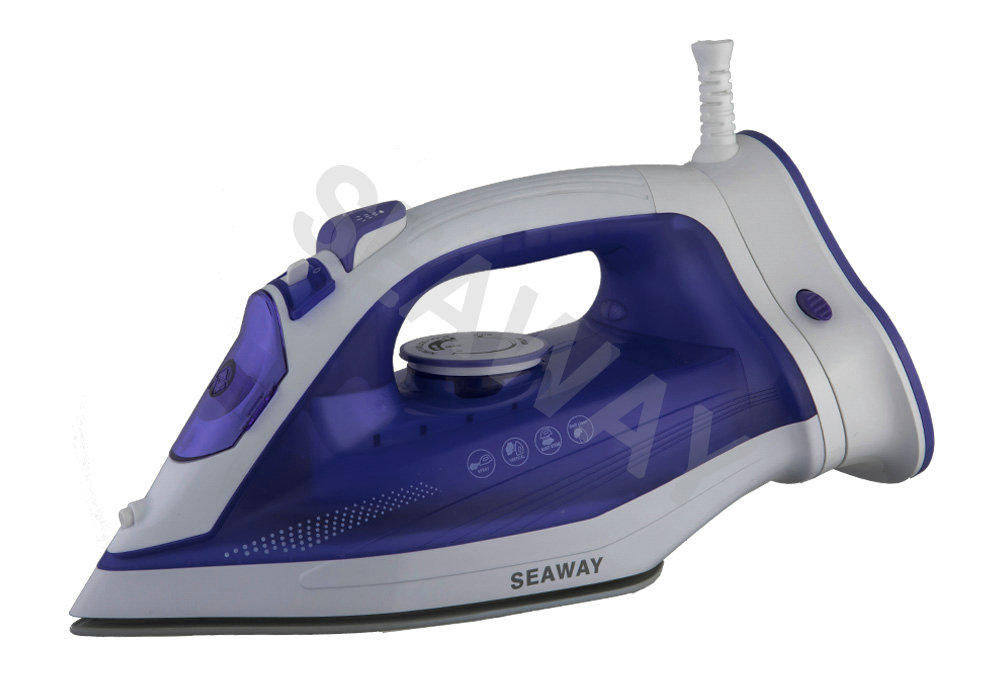 4. Steam spray
A spray system is added to the steam-type electric iron, which has multiple functions of temperature adjustment, steam injection and spraying. The steam injection system is the same as that of a steam-type electric iron. When the temperature of the soleplate is higher than 100℃, press the spray button, the water control lever opens the drip nozzle, and the water drops into the vaporization chamber to vaporize and spray from the spray hole on the soleplate out. The spray device and the steam generating device are independent of each other. Press the spray button by hand, the piston in the spray valve is pressed down, the round steel ball of the valve closes the hole at the bottom of the valve tightly, and the water in the valve is sprayed out of the spray nozzle through the guide hole of the piston rod as a mist; release your hand After that, the spray button is automatically reset. Due to the action of the valve, the water in the water storage chamber pushes the round steel ball at the bottom of the valve open and enters the valve through the bottom hole.
5. Mini iron
Also known as
travel iron
, small iron, DIY iron, it is a kind of exquisite and compact iron for personal DIY, travel and ironing hot drilling images. The size is generally small and exquisite, easy to carry.