The
electric iron
can iron flat shirts and trousers, whether it is the collar or the folds of the corners, it can be ironed, and it is suitable for users who require high ironing effects. The ironing ability of an electric iron is not to be said, but it should be noted that not everyone can use it. First of all, you need to master certain usage skills. Novices may take a while to fumble. Secondly, the electric iron needs to be used with the ironing board. There is a reliable countertop. There are two mainstream electric irons on the market: steam irons and pressurized steam irons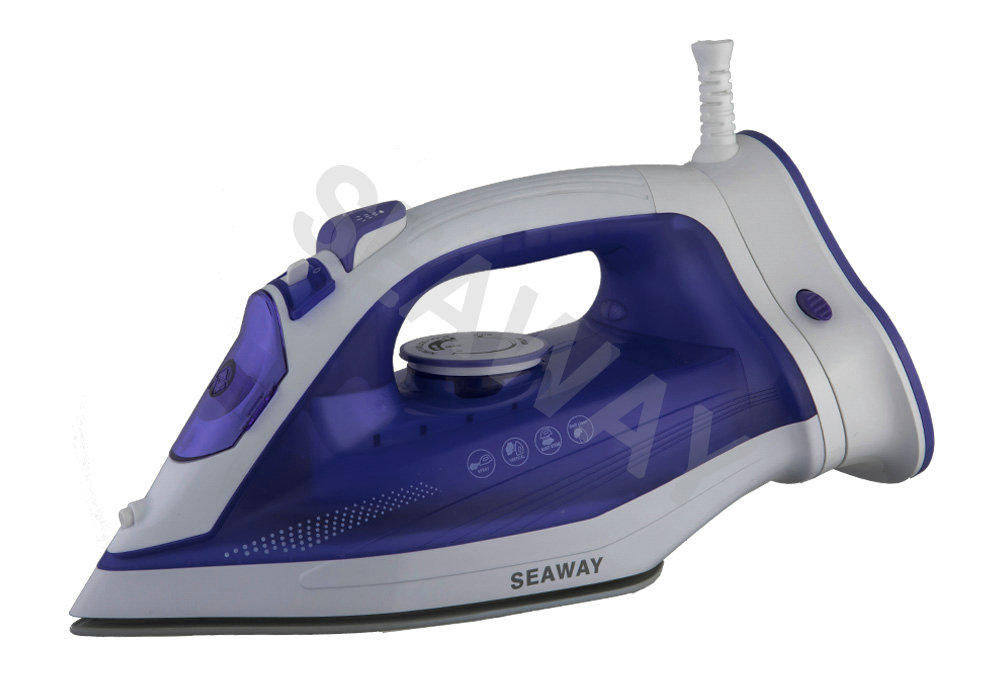 1. Steam iron.
The steam iron is an advanced product of the traditional electric iron. It has a built-in water tank and can release steam or spray water during work. The ironing effect is better and it will not scald the fabric. The power of this model is concentrated in 1300w-2000w, the water tank capacity is 200ml-350ml, and the gears are generally 5. Different gears are suitable for different fabric materials, and the price is about 100-300 yuan. It is recommended to choose a model with high power and large water tank. This model has fast ironing speed and strong continuous ironing ability. Don't care about the steam output, generally above 30g/min, which is satisfactory for use, and the bottom plate material does not need to be tangled. Now the mainstream is aluminum alloy bottom plate and ceramic bottom plate, both of which have good thermal conductivity and smoothness in use. Some users do not like to drag the power cord to use, you can look at the wireless steam iron. The cordless steam iron does not have a built-in battery, but an additional heating base. Use the front base to heat the iron and then perform ironing. Generally, the temperature of the iron soleplate will drop after tens of seconds after ironing. At this time, you need to put the iron into the base to heat up. This gap can be used to organize clothes. There are not many models of this type of product, and there are currently a few brands such as Panasonic, Philips, Red Heart, etc., and the price is between 100 yuan and 400 yuan.
2. Pressurized steam electric iron.
The supercharged steam iron has the same principle as the supercharged garment ironing machine. The difference is that the supercharged steam iron has a larger amount of steam, which is between 90g-180g per minute, which can be smoothed after one ironing.