The vertical steam ironing machine was invented by the Americans in 1946. At that time, it was mainly used in high-end tailor shops and noble families. It was suitable for textiles made of cloth, silk, wool, cotton and linen, especially for home clothes, Indispensable ironing equipment for fabric sofas, curtains, and bedding.
Garment ironing machines are divided into handheld garment ironing machines, ordinary steam garment ironing machines, and pressure type steam garment ironing machines.
Handheld
garment steamer
: It is small and easy to carry, and it is easy to carry and use when traveling, but it is difficult to iron thicker clothes and the service life of the machine is low.
Ordinary garment ironing machine generally adopts the principle of straight-through steam heating, the steam pressure is small, the steam flow is small, generally only 27-32g per minute, the steam temperature at the outlet is high, the effect of ironing needle silk chemical fiber clothes is obvious, and the effect of ironing heavy clothes is average. Need repeated ironing!
Pressure-type garment steamer, generally pumping water, at the same time the heater is closed design, the steam pressure is large, the steam flow is large, and the steam injection distance is long. The air output is 30g, and the temperature of the air outlet is lower. The principle is the same as that of a high-pressure cleaner. The effect of ironing ordinary clothes and heavy clothes is average!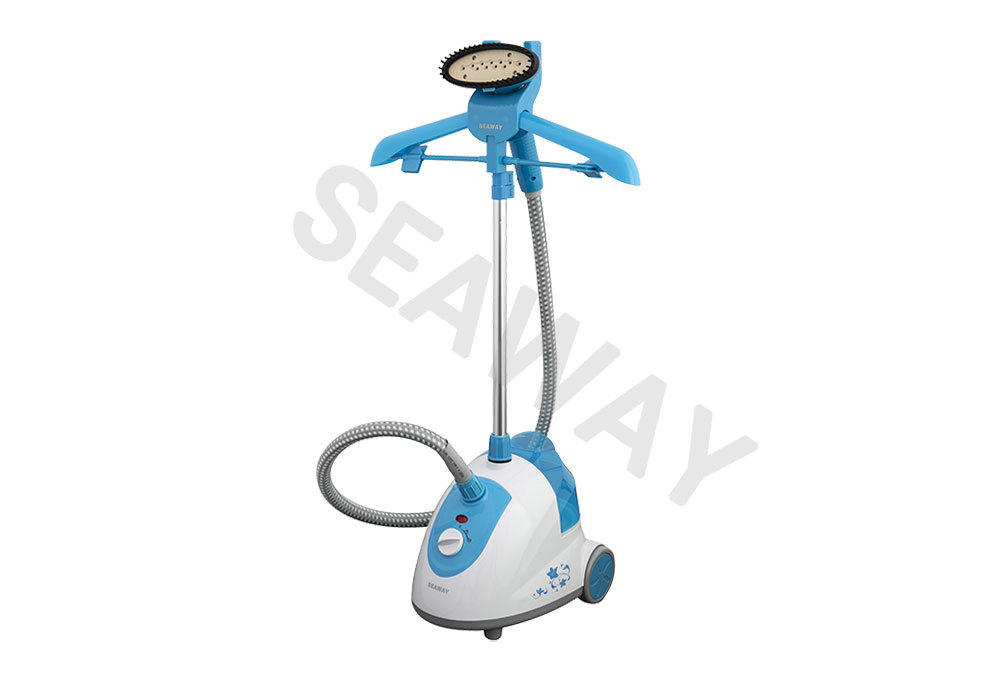 Ningbo Shuaiwei Electric Appliance Co.ltd. was located in Cixi, Ningbo. With east neighbouring deep port of Ningbo and Shanghai, we enjoy an excellent geographical place and convenient transportation. As one of leading 
China Stand Garment Steamers Manufacturers
 and 
Stand Garment Steamers Factory
. Our company is specialized in manufacturing and exporting various of 
wholesale Stand Garment Steamer
 ranging from middle to top grade. We own advanced producing equipment, precise test devices, and top-ranking assembling lines and have integrated with r&d, manufacture, sales and services. We carry out all development, production and sale strictly in accordance with IS09001 stipulations. You are welcome to visit our booth and factory to communicate for further cooperation.