The soleplate of a 
Steam Iron
is often due to improper temperature control during ironing, causing a layer of burnt on the surface, which should be removed in time, otherwise it will accumulate and affect the ironing effect. It can be scrubbed with decontamination powder or cuttlefish bone dipped in water, and must not be scraped with hard metal objects to avoid scratching the plating layer.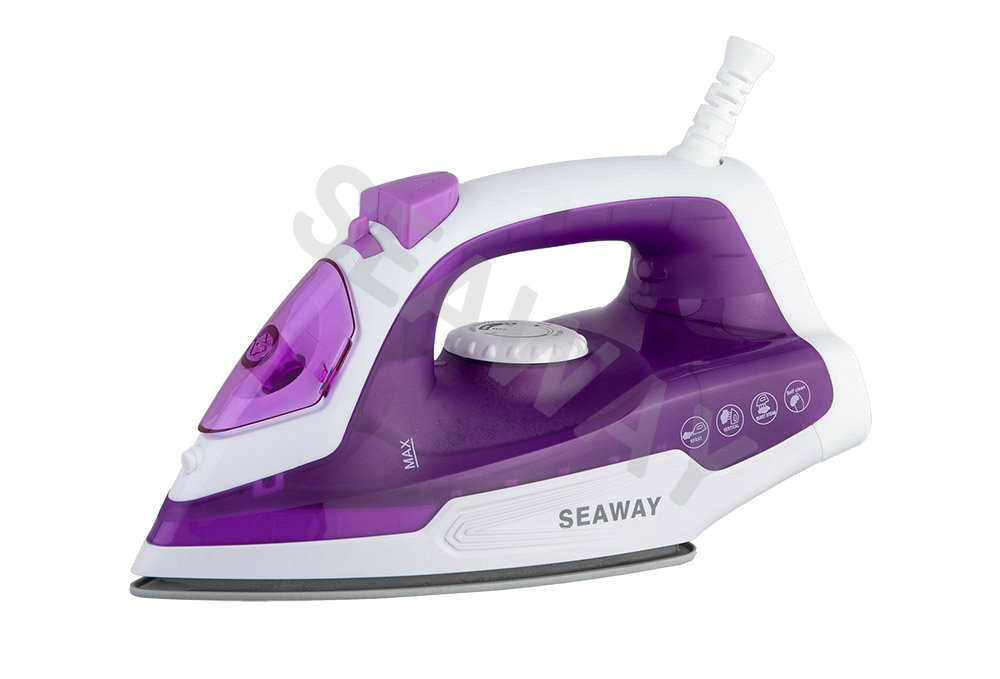 When ironing is finished, keep in mind that the electric iron cools down naturally. Do not splash water to cool down. After using the temperature-regulating electric iron, the temperature-regulating knob should be set to the "off" or "cold" position to prevent the internal elastic metal parts from aging due to long-term deformation.
For steam jet electric irons, if the water in the glass box at the water level is turbid or white powder is found in the exhaust hole, you can fill the water tank with 50% of white vinegar and water, and heat for several minutes to clean. After washing, pour out the vinegar, wash it with water several times. When not in storage, the steam button and spray button should be pointed to the "off" position to avoid spring deformation.