Hand-held garment steamers are divided into two categories, one is a garment steamer with a steam tube, and the other is a small garment steamer that is directly hand-held. These two garment ironing machines are easy to operate, and novices will not burn the clothes. Let's first talk about what is a garment ironing machine. Compared with an iron, a hand-held garment ironing machine can iron clothes upright and soften the clothes through high-temperature water vapor, thereby "pulling, pressing and spraying" the clothes. The action makes the clothes smooth and new. It is also very convenient to use. Most clothing stores, homes, hotels, hotels, etc. will choose a hand-held garment ironing machine, which does not occupy any space and is highly practical.
1. Appearance and volume. When purchasing a garment steamer, you can pay attention to the lacquer surface and material of the shell, and try to choose soft material and bright lacquer. The color and appearance can be chosen to match the style of your own home. Light colors are more attractive. The small-sized garment ironing machine can be easily carried, and it can be easily carried on business trips and travels, and it can also be easily stored without occupying too much space in the home.

2. Function. Some hang ironing machines can be used for multiple purposes, and can be hang ironing or flat ironing. When choosing a garment steamer, it is better to choose both. It is also better to choose a garment steamer that can switch the steam size by itself. This kind of garment steamer will be more convenient to use. It can be used differently for different clothes. The ironing mode can achieve a multiplier effect with half the effort.

3. Heater. There are generally four types of garment steamers with steam pipes: plastic, copper, aluminum and stainless steel. Plastic inner tanks have been eliminated from the market. Aluminum inner container, steam pressure is small, motor is less powerful, and easy to burn out, and the price is more expensive; stainless steel inner container is cheap, steam pressure is higher, not easy to scale, but too much The influence of water vapor and high temperature is easy to cause aging and has a short life. Therefore, it is best to choose a copper inner liner. The motor has strong power and the strongest temperature and pressure capacity. Under normal use, there is no need for frequent cleaning and maintenance, and the service life is long.
4. Security. Pay attention to whether the optional garment ironing machine has double power-off protection to prevent dry burning and automatically cut off the power when there is no water. It is safer to use this way.

5. Small details. To see if the garment steamer leaks during ironing, you can try it from various angles when ironing clothes, especially the small hand-held garment steamer. Make sure that the water tank does not leak, so that it will not interfere with ironing. At the same time, check whether the steam outlet and the surrounding area are not polished and smooth, and be careful not to scratch the clothes and cause the thread to fall off. It is also necessary to see whether the handshake area is designed for the comfort of the hands.

6. After sale. The after-sales service of the product is very important. It is important to pay attention to how long the product is guaranteed, whether it is troublesome to take it to the repair department, etc., whether it is a national warranty, if you buy online, you should know whether you only need to send it back for repair.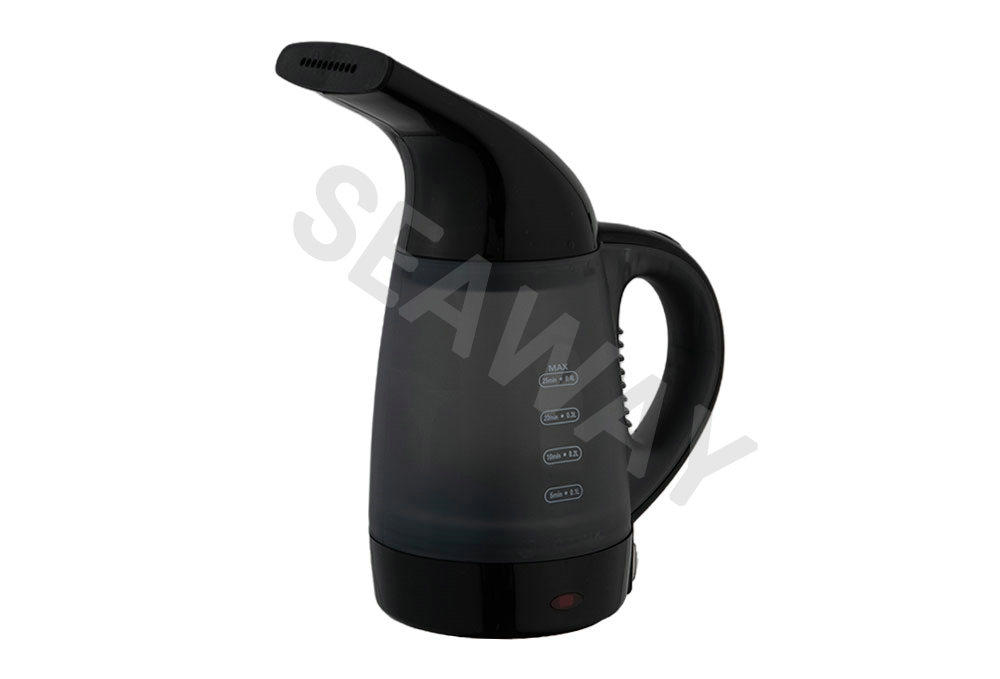 Ningbo Shuaiwei Electric Appliance Co.ltd. was located in Cixi, Ningbo. With east neighbouring deep port of Ningbo and Shanghai, we enjoy an excellent geographical place and convenient transportation. As one of leading 
China Handheld Garment Steamers Company
 and 
offer Handheld Garment Steamers for sale
. Our company is specialized in manufacturing and exporting various of 
wholesale Handheld Garment Steamer
 ranging from middle to top grade. We own advanced producing equipment, precise test devices, and top-ranking assembling lines and have integrated with r&d, manufacture, sales and services. We carry out all development, production and sale strictly in accordance with IS09001 stipulations. You are welcome to visit our booth and factory to communicate for further cooperation.